Biotage® Isolera™ Systems
Speed, Purity and Resolution
Biotage Purification Instruments are simply the most reliable purification systems available and the most used  globally.  
Isolera One, Isolera Prime and Isolera LS complement the family of Biotage Flash Purification instruments.
Isolera One and Isolera LS can be equipped with Spektra. Spektra features include simultaneous UV-detection on all wavelengths and baseline correction. The unique behavior of the lambda-all functionality, together with the uniquely designed baseline correction enables detection of poor UV absorbing compounds.
Benefits
Isolera One is a single cartridge flash purification system right for use by one or two chemists who need to perform 1–5 purifications per day. Isolera Spektra One is compatible with all Biotage flash cartridges Biotage®, Sfär.


Isolera Spektra
Spektra contributes to make Isolera a world leading automated flash system designed to purify synthesis reaction mixtures, natural product extracts, and other organic compound mixtures from milligram to multi-gram quantities. It features an additional host of both labour and cost saving features such as TLC-to-step gradient, full spectral analysis, lambda all collection, 3D view and improved baseline correction algorithms, allowing the same chemistries and purifications to be run but significantly reducing the amount of solvent required and time to do so. The systems are available in a number of different configurations and are so intelligent they will also recommend the optimum cartridge size for your sample.


Fast and Efficient
With running costs and time a concern in most labs, Isolera™ systems recommend cartridges based on the sample size and your TLC data, so the smallest column can be chosen, thus reducing costs and solvent consumption. They also work out the best solvent gradient based on compound, and provide real time indication of eluting compounds, using UV, ELSD or Mass Detection. They subtract baseline signals automatically, so chemists can be confident that the correct fractions are collected.
---
Part numbers
| Part No. | Description |
| --- | --- |
| ISO-1EV | One Channel, Extended Collection Bed, 200-400 nm Detector |
| ISO-1EW | One Channel, Extended Collection Bed, 200-800 nm UV-VIS Detector |
| ISO-1SV | One Channel, Single Collection Bed, 200-400 nm Detector |
| ISO-1SW | One Channel, Single Collection Bed, 200-800 nm UV-VIS Detector |
---
Specifications
GENERAL SYSTEM SPECIFICATIONS



 LOCATION     A laboratory fume hood with the capacity to handle leakage of solvents and provide suitable airflow to prevent the build-up of flammable vapors.

 AMBIENT TEMPERATURE     Operating: 15–32 °C (59–90 °F). Storage and transportation: -25–60 °C (-13–140 °F).

 HUMIDITY     20–95% RH (non-condensing).

 ALTITUDE     Operation: up to 2000 m above sea level.

 POLLUTION DEGREE     The system shall be installed in a level 2 environment in accordance with EN 60664-1.

 ELECTRICAL SUPPLY     100–240 VAC, 50/60 Hz, 4.0 A

 WEIGHT     30–35 kg (66–77 lbs) depending on the system configuration

 DIMENSIONS     Footprint (W x D): 355 mm (14") x 497mm (19.6"). Add 178 mm (7") with extended bed. Height: 596 mm (23.5") excluding secondary solvent containment.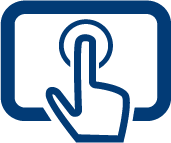 INTERFACES     On-board computer with 10.4" capacitive touch screen interface

 PORTS     Ethernet port, 4 USB ports, 2 D-Sub 9-pin ports, and AUX port.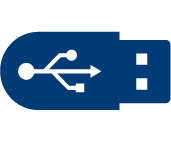 DATA ENTRY     Touchscreen or USB connection to mouse/keyboard.

 CERTIFICATION     CE, cTÜVus.
OPERATIONAL SYSTEM SPECIFICATIONS



 COLUMN CHANNELS     One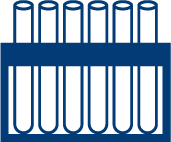 RACK TYPES     13 x 100 mm, 16 x 100 mm, 16 x 150 mm, 18 x 150 mm, 25 x 150 mm, 120 mL, 240 mL, and 480 mL.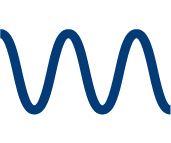 INTERNAL DETECTOR WAVELENGTH     Choice of variable wavelength (200–400nm) or UV-VIS (200–800nm) detectors.

 FLOW RATE RANGE     1–200 mL/min.

  PRESSURE RANGE      145 psi (10 bar).